Bigg Boss 7 Tamil House: The most attractive part of the Bigg Boss show is the house. For every season the bigg boss team makes sure the house looks better than the previous one. Though Bigg Boss House is temporary and erects some production designers. The color, lighting, and furniture design make the show look lavish. Bigg Boss 6 Tamil house was impressed with the design and the house followed the blue tone. This time Bigg Boss 7 Tamil house is going to be unique in every aspect.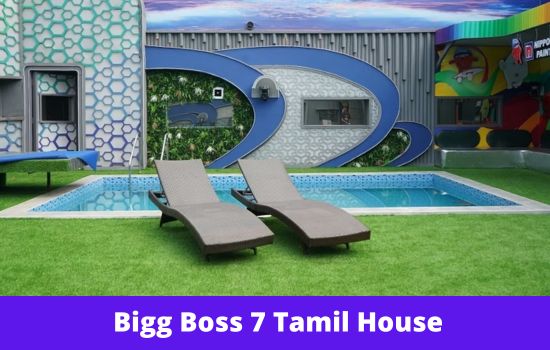 Bigg Boss 7 Tamil House
Bigg Boss house is designed to give comfort to housemates because they are going to stay for about three months. Therefore the color places a major role in the participant's mood, and the lighting too.
Bigg Boss season 6 was followed by a blue tone but now there is no information about the theme of Bigg Boss 7 Tamil. However, right from the exterior entrance to the interior kitchen, every place is going to be filled with a lot of colors.
Tamil Bigg has followed a theme for every season from season to season 6. The season 1 theme was 'Middle-Class House', season 2 house was 'Gear' season 3 Chettinad Museum, season 4 Aesthetic, season 5 Nature, and season 6 Luxury Mansion.
The participants spent most of the time in the hall, bedroom, and outside, therefore considering all these, the bedroom design is going to be like never before, the hall is going to be filled with beautiful lighting and the outside is going to have a nice corner to sit in.
The expectations are sky-high for Bigg Boss 7 Tamil because of the massive success of Bigg Boss 6. The Bigg Boss 7 Tamil will start on 08 October 2023, and the show will be aired on Star Vijay and will be premiered on Hotstar.
Stay connected with us to know more interesting information about Bigg Boss 7 Tamil.