Bigg Boss 7 Tamil Host Remuneration: One can not talk about BIgg Boss Tamil without the host Kamal Haasan. He is been a host for all the seasons, and he played a key role in the Bigg Boss Tamil season 6 for getting an impressive TRP Ratings. Now Kamal Haasan is been busy shooting Indian 2 and it's about to finish the shoot very soon.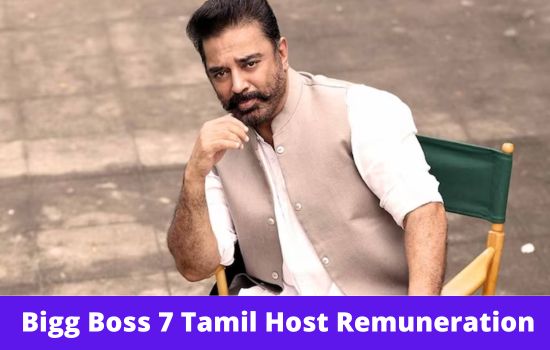 Meanwhile, Kamal Haasan has announced through his social media handle that he is going enter again in the successful show Bigg Boss 7 Tamil. Well, the show is expected to be premiered on 08 October 2023.
Bigg Boss 7 Tamil Host Remuneration
Bigg Boss 7 Tamil is expected to start in the first week of October 2023. Bigg Boss team has already finalized the contestants but nothing will be divulged until the show premiered.
Bigg Boss 6 premiered on Hotstar and aired on Vijay TV, and now Jio Cinema is making noise with multiple content as Jio Cinema grabbed Bigg Boss OTT 2, as per the sources Jio Cinema is trying to premier Bigg Boss 7 Tamil, otherwise Bigg Boss 7 Tamil as usual will premiere in Hotstar.
Kamal Haasan is the biggest plus point for the show, he can make the small screen more beautiful with his charisma, and the way he interacts with housemates, making them feel relaxed, and make them feel tense is quite good. Now, Bigg Boss 7 Tamil is going to be more fun, and tougher in every aspect.
Kamal Haasan took a remuneration of around 75 crores for Bigg Boss Season 6. This time his remuneration is going to be a whopping amount of 130 crores for Bigg Boss 7 Tamil.
Kamal Haasan has been in the headlines for the Project K movie, because, he is going to play an antagonist in this most expensive film in India.
Despite all these, get ready for never-before entertainment with Bigg Boss 7 Tamil.