Dinesh Gopalsamy Wiki & Biography: Dinesh Gopalsamy is an actor who mostly works in Tamil TV shows. His very first TV show, Mahan, came out in 2010. His first movie was Thirumanam Enum Nikkah, which starred Actor Jai. He also played lead roles in several TV shows, such as Nachiyarpuram, Sembaruthi, Puthu Kavithai, and Poove Poochudava. Critics gave him good reviews for his role as Siva in the TV show Karthigai Deepam. On October 28, 2023, he joined Bigg Boss Tamil Season 7 as a "wildcard" contestant.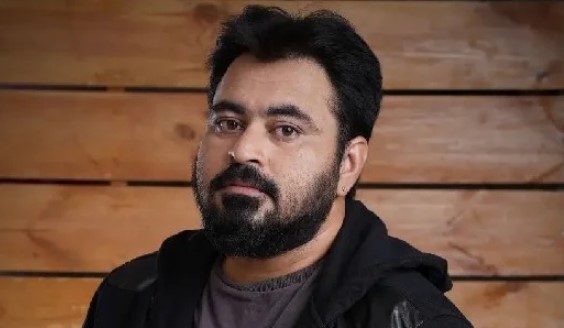 | | |
| --- | --- |
| Name | Dinesh Gopalsamy |
| Nick Name | Dinesh |
| Profession | Actor |
| Famous For | Acting |
| Date Of Birth | 29 August 1985 |
| Age | 38 |
| Birthplace | Sriviilliputhur, Tamil Nadu, India |
| Caste | NA |
| Nationality | Indian |
| Hometown | Sriviilliputhur, Tamil Nadu, India |
| School | Srivi Lions Matriculation High School, Sirivilliputhur |
| College/ University | Loyola College, Chennai |
| Religion | Hinduism |
| Food Habit | NA |
| Address | Chennai, Tamil Nadu, India |
| Hobbies | Travelling |
| Movies, Serials | Thirumanam Enum Nikkah |
| Height (approx.) | 5 feet 10 inch |
| Weight (approx.) | 72 |
| Eye Colour | Black |
| Hair Colour | Black |
| Awards/ Honours | NA |
| Martial Status | Rachitha Mahalakshmi – Divorced |
| Parents | Father: Gopalsamy; Mother: Amsaveni |
Dinesh Gopalsamy Biography
Dinesh Gopalsamy Early Life And Education
Dinesh Gopalsamy was born on a nice Thursday, August 29, 1985, in the beautiful town of Srivilliputtur, Tamil Nadu. In his personal life, he has been through the best of times with love and the worst of times with lies. He was born under the sign of Virgo and has gone from being poor in a small town to becoming a famous person in the entertainment business.
Dinesh's journey through school began at the Srivi Lions Matriculation Higher Secondary School in Tamil Nadu. On this spot, he built the foundations for his academic journey while also nurturing his hopes and dreams. His school years gave him the basic skills that would later shape his work and personal life.
Dinesh went to Loyola College in Chennai to get a Bachelor of Science degree in Visual Communication from 2004 to 2007. He did this because he wanted to learn new things and be artistic. This class was very helpful for improving his skills and fueling his interest in communication and visual media. It was the start of a path that would help him make a name for himself in the show business.
Dinesh has a family that has been there for him and loved and helped him all his life. He had a father named Gopalsamy and a mother named Amsaveni who helped him grow up and follow his dreams. His brother is also in the family and shares their journey and memories with him.
When Dinesh fell in love with actor Rachitha Mahalakshmi, his personal life took a turn for the better. They chose to get married on the special date of November 7, 2013, which marked the end of their love story. Dinesh began a new and important part of his life when he got married to Rachitha, the woman he loved.
Dinesh Gopalsamy Career
As someone who has worked in the entertainment business for a long time and made a name for himself in both big and small screens, Dinesh Gopalsamy has shown that he is flexible and determined.
In the 2014 movie "Thirumanam Enum Nikkah," he played the role of Ashraf in his first starring role. With this, he made his movie appearance, which was a big step in the beginning of his career. People were impressed by Dinesh's ability and presence on screen, which set the tone for what was to come.
Before making his way into movies, Dinesh made his name in the TV business. His first role on TV was as Swami Raghavendra on the Tamil show "Mahaan," which aired on Vijay TV in 2010. This early TV performance set the stage for his career, and it was only the start of his journey in the entertainment business.
When it comes to Tamil fantasy TV shows, Dinesh has played a lot of different parts that show how good an actor he is. In 2011, he played Karthik on the TV show "Pirivom Santhippom," and in 2013, he was in the movie "Kana Kaanum Kaalangal." Dinesh also played Dhanush in "Puthu Kavithai" that same year, which made his name even stronger in the TV business. These shows were shown on Vijay TV and gave Dinesh a chance to show how versatile he is as an actress.
They were both in the 2016 Zee Tamil TV show "Mr. & Mrs. Khiladis," which starred his wife, actor Rachitha Mahalakshmi. They worked together on a reality show, which was a rare and memorable project for them.
He played Siva in the 2017 Tamil show "Poove Poochudava," which aired on Zee Tamil. This was Dinesh's next part on TV. With his dedication and talent, along with his regular appearances on TV, he became a well-known name in the Tamil TV business.
The TV show "Eeramana Rojave 2," which ran on Star Vijay in 2022, gave Dinesh the part of JK. This gave him even more songs to choose from and showed that he was still dedicated to making people laugh.
It was a big deal when Dinesh Gopalsamy joined the reality TV show "Bigg Boss Tamil 7" as a wild card contestant in 2023. He took on the challenges and learned new things that come with being on such a popular reality show, which gave his work a new direction.
Dinesh's journey in the entertainment business shows how passionate, versatile, and always improving he is as an actress. Transitioning from small screen to big screen and appearing on reality shows show his desire to connect with fans and explore different areas of the entertainment industry. With every project, he manages to capture viewers and make an everlasting mark on the Tamil entertainment business.